A Holistic View of Ourselves
At Eppendorf we believe that everyone should be able to work to his or her full potential. For this reason, we work with our employees to define the necessary personal and professional qualification measures that enable them to develop their existing skills and knowledge to meet the changing demands of today's work world.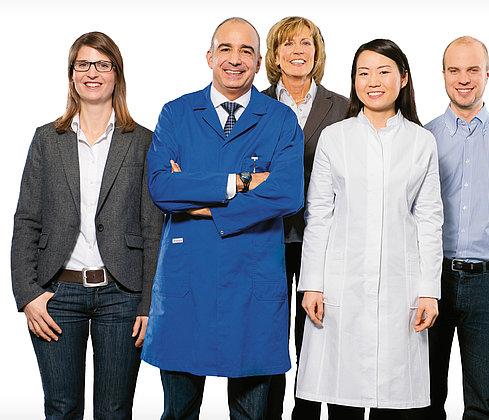 By enabling our employees to be successful in their task areas and to contribute their many skills with satisfaction, we maintain high standards over the long term and secure the competitive and developmental competence of our company.

We prefer to fill open positions from our own ranks in order to offer our employees attractive opportunities for development within our company. Yet new faces from outside the company enrich our teams through their individual experiences and perspectives.

The above-average length of service of many of our employees testifies clearly to Eppendorf's attractiveness as an employer. And the company is now enthusiastically looking after the youngest members of the Eppendorf family through an inviting and popular opportunity to get to know other countries and cultures – the Eppendorf Family Network, a transnational school holiday exchange program for the children of our employees that we founded in 2012. The families of our employees are able to develop personal relationships that transcend their work environments and open their eyes to the fascinating variety of cultures, world views, and routines of daily life.

We know it's the differences between us as well as our individual talents that help us all move forward together on our path toward improving human living conditions. This is why everyone at Eppendorf should be able to work to full potential and rely on the company to recognize, promote, and develop his or her individual talents – because we owe the success of our company above all to the commitment and motivation of our employees. They are our most sustainable asset.