Transferring Science and Research to Everyday Work
Science and research need a firm anchor in society. So we pursue the targeted promotion of activities that make topics such as biotechnology or life sciences accessible to a lay audience. One example among many is Eppendorf's support for the BIOTechnikum initiative of the German Federal Ministry of Education and Research, which focuses on research on healthcare, nutrition and the environment.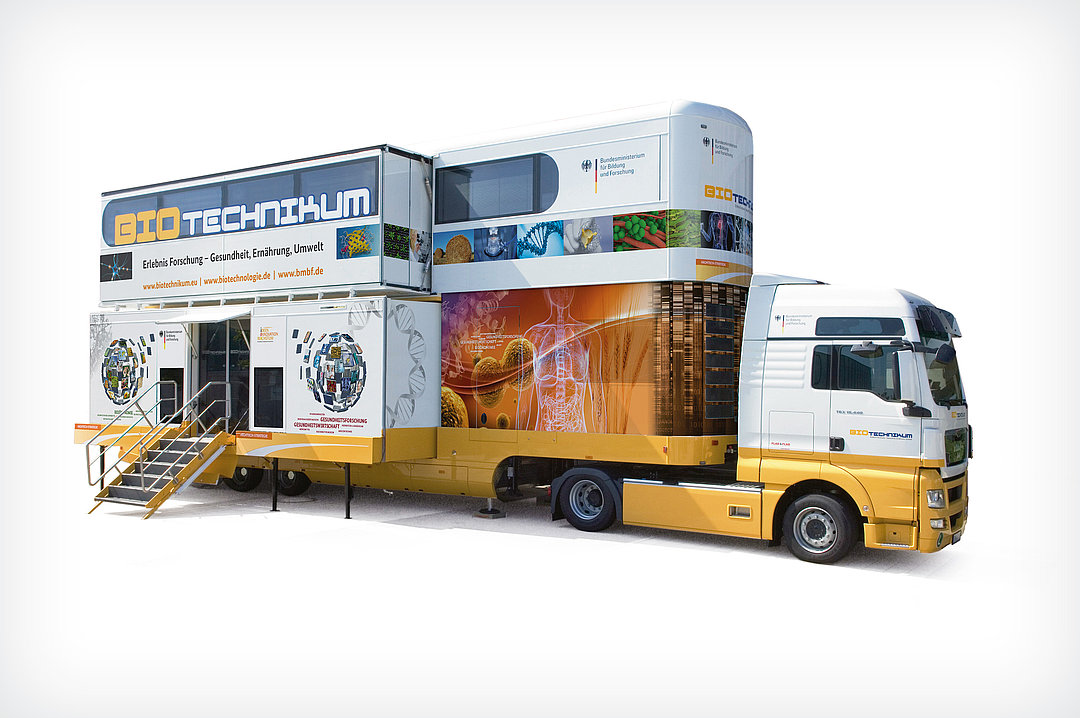 As part of this program, for many years now an exhibition vehicle equipped with state-of-the-art Eppendorf laboratory devices, among other things, has been visiting schools, universities and trade fairs. This "bio-truck" presents the current state of biotechnology research in a clear and descriptive way.

Support for Jugend forscht competitions, which promote scientific research by young people, and our partnership with the international Biology Olympiad for high school students, which was initiated by the German Federal Ministry of Education and Research, are likewise familiar elements of our promotion of future generations of scientists. Since 2013 we have begun to support German science slams – tournaments at which young researchers have a set period of time in which to make short presentations of their scientific work to the public. Science slams contribute – sometimes humorously – to making science and research more popular.