Eppendorf contributes to improving human living conditions
Eppendorf is a leading life science company that develops, produces and sells systems for use in laboratories around the world. The product portfolio is divided into the four core business areas Liquid Handling, Consumables, Separation & Instrumentation and Lab Solutions and includes, for instance, pipettes, centrifuges, mixers and ultra-low temperature freezers. In addition, Eppendorf offers a wide variety of high-quality consumables. The Division Lab Solutions pursues digital solutions for complete laboratory workflows.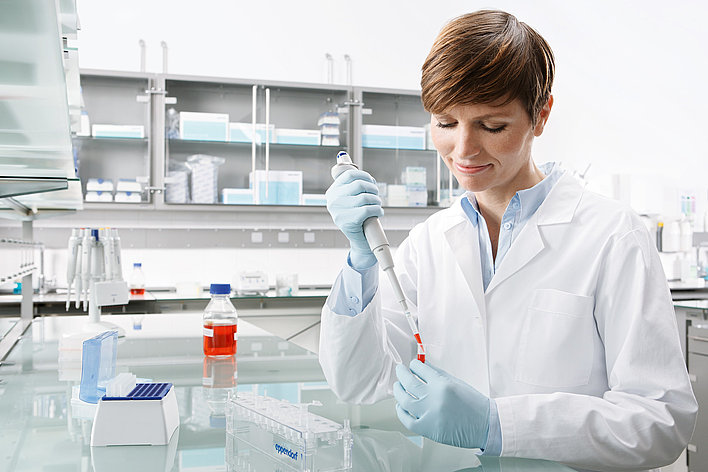 Eppendorf products are used in academic and commercial research laboratories, e.g., in companies from the pharmaceutical and biotechnological as well as the chemical and food industries.
They are also used in laboratories that perform clinical or environmental analysis, in forensic laboratories and in industrial laboratories where process analysis, production and quality assurance are performed.
Eppendorf has been in business since 1945, is headquartered in Hamburg, Germany, and employs approximately 5,000 people around the world. The company has subsidiaries in 33 countries and is represented on all continents and in all important markets by distributors.