Always up to Date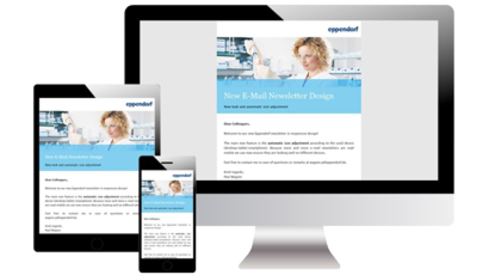 Keep up with what's new! Subscribe to Eppendorf's e-mail newsletter and our two magazines Eppendorf BioNews and Off the Bench.

E-Mail Newsletter
With Eppendorf's e-mail newsletter, you're always optimally informed!

Get first-hand information on
New Eppendorf products
Limited promotional offers
Events
Application support for your Eppendorf products
Our epPoints® customer rewards program
and much more!
To register for the newsletter, just activate your subscription in the settings of your myEppendorf account. You can cancel your subscription at any time. For more information, visit www.eppendorf.com/myeppendorf