Our philosophy
Our products and services help achieve great things. And none of that would be possible without our motivated employees.
Eppendorf builds on a foundation of collective experience, history and knowledge that allows us to contribute to improving human living conditions. We are passionate about our mission and strive to inspire our current and future employees to collaborate on new ideas. Team work is a strength of yours? That makes you a perfect fit! At Eppendorf, our highly specialized teams and a state-of-the-art work environment await you.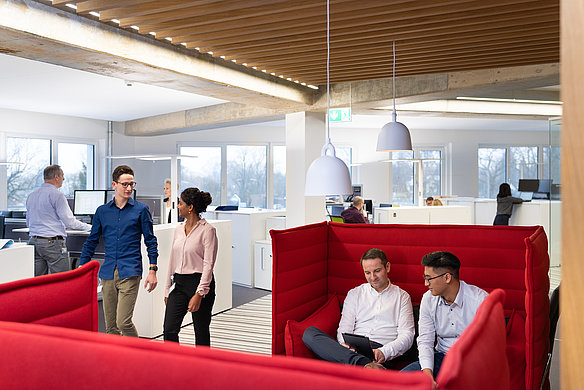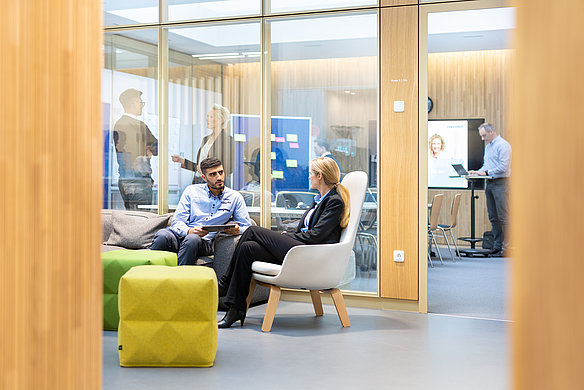 "For me, collaboration means mastering challenges and developing ideas together. It starts with working as a team and it results in a finished product."


Nicole Schwabe
member of the Final Assembly team, Eppendorf SE
Interview: How employees experience Eppendorf's philosophy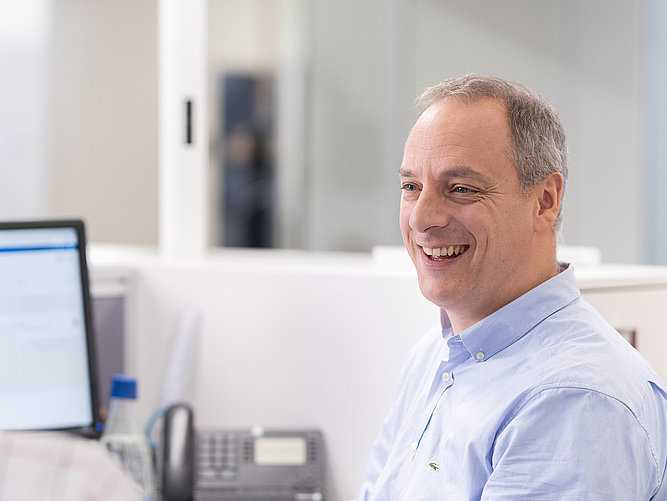 Interview: How employees experience Eppendorf's philosophy
What does working in a company that has committed to improving human living conditions mean to you?
Working at Eppendorf definitely gives my own activities a clear sense of purpose. Working in life sciences is a very different experience. A lot of industries are interesting from a technological point of view, but I don't think I'd feel at home in every sector. Life sciences focus on creating tools that can dam global problems, such as the severe spread of a virus infection, for example. If we all work as one on a global scale, we can get situations like those under control – and that's great. That's why identifying with my company's mission is extremely important to me, and something even more money can't replace.
What does collaboration at Eppendorf mean to you?
To me, collaboration at Eppendorf primarily means working together as an interdisciplinary team, with flat hierarchies and beyond company borders. It means focusing on developing solutions for problems and challenges together. Our agile methodology gives me the space I need to do that. And in the end, we can only succeed by working together as a team: Eppendorf has a lot of individual specialized expertise that have to be combined so that we can work expediently. Everyone gets direct feedback and can say what they think and mean, and I greatly value this open way of treating each other. I notice how this agility in how we work together considerably accelerates and simplifies our work.
What does "Collaborate on new ideas." mean to you?
Primarily, I take this to mean promoting innovation and improving existing processes and the tools we use. As a part of Eppendorf, you can quickly surround yourself with a team that can test and pursue specific ideas. And collaboration is extremely important, it allows us to shed light on ideas from various perspectives, and to drive ideas in several directions. When it comes to new ideas, connecting resources intelligently is key. That's what characterizes "Collaborate on new ideas." for me.
Our promise to our employees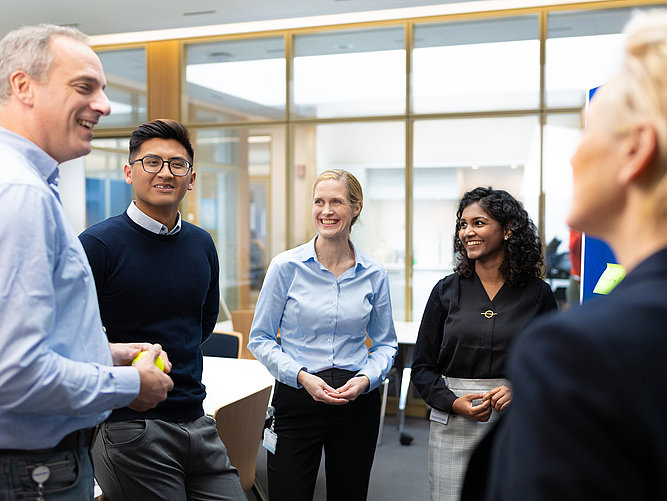 Our promise to our employees
At Eppendorf, we believe in supporting our colleagues and achieving success together. This means that our employees work together as an interdisciplinary and global team. We also strive to focus on the future and try to question the statement "But we've always done it like that" as often as we can. The past is important and the foundation of our company's strong position today, but it does not drive innovation.
That's why we use our individual strengths as a team so that we can continue to set landmark changes in motion in the future. We achieve this by continually adding new perspectives and expertise to our outstanding team, for the growth of Eppendorf, and the growth of our employees. This is the foundation of our shared success. Join us in this endeavor.
Search for a job
Find your next challenge and apply today.