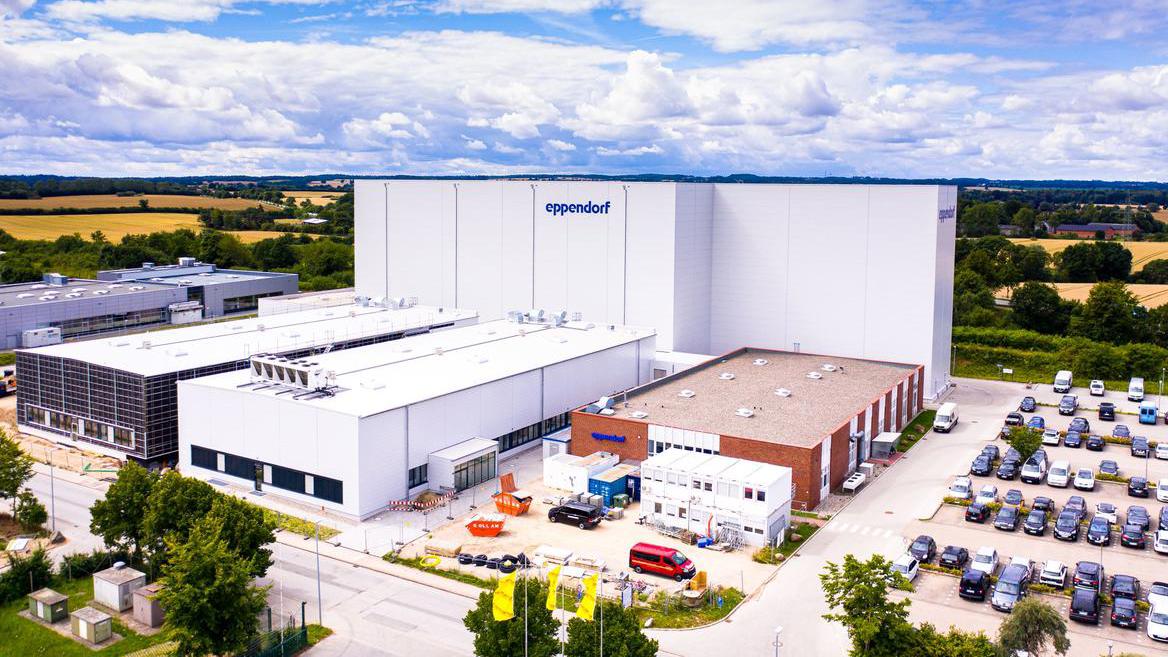 Eppendorf Polymere GmbH Oldenburg
Eppendorf Polymere GmbH in Oldenburg was founded in 1975. As the production site for highest quality laboratory consumables the Technology Center is a major supplier to the life sciences industry. The employees of Eppendorf Polymere manufacture high-tech plastic products used by laboratories and research institutions worldwide.



What is produced?
The products are manufactured using state-of-the-art production techniques, automated processes and equipment. The first production hall of the plant in Oldenburg in Germany was built in 1975 with 10 injection molding machines on an area of 1,618 m². At that time, 100 million parts per year were produced. Since then, the site has been systematically espanded and developed into a high-tech plant. Today, it produces several billion injection molded parts a year.
The product portfolio covers cell handling, sample handling and liquid handling applications and includes pipette tips, reaction vessels (Eppi®), disposable bioreactors, PCR and deepwell plates, and Combitips pipette tips - all in a wide variety of designs.

Consumables for global use
Eppendorf consumables can be used in a variety of applications, whether in the chemical or food industry, in clinical laboratories, or even in forensics. Demand for consumables is steadily increasing, as they are also used, for example, in vaccine and drug development.
The articles manufactured in Oldenburg are the perfect complement to Eppendorf's laboratory equipment and instruments (including pipettes and centrifuges).
Whether consumables, laboratory equipment or instruments - quality, accuracy, reliability, experience and innovation are the key words that customers around the world associate Eppendorf and its products with.
Our purpose

Eppendorf's purpose was clearly formulated by the company's founders and remains valid today: The Group's products help to improve human living conditions. The Group also focuses on the well-being of its employees. Eppendorf attaches great importance to good team collaboration as well as occupational health and safety. Employees receive attractive remuneration, numerous social benefits, and a wide range of training and training and development opprtunities. The company places high expectations on the quality of its management in order to continuously develop employees and the organization.
Location
Benefits at Eppendorf
Are you interested in a secure job in an internationally successful company?
Apply now!
Keine passenden Stellenangebote gefunden.