BioNews No. 56. Become a Digital Experiment Manager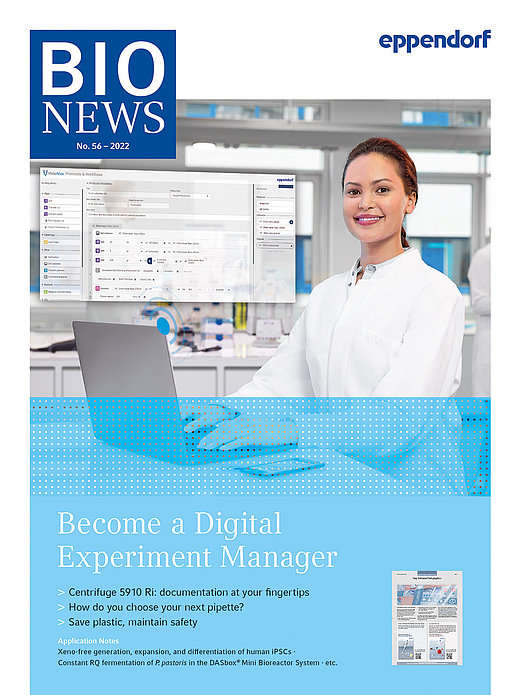 How do you feel about digitalization in the laboratory? Are you already on board, or are you still in the planning phase? For Eppendorf, the laboratory of the future will definitely be digital, with various degrees of automation and intelligent solutions. Read more about this topic in the leading article of the latest BioNews. Download BioNews No. 56 now!
Never miss a BioNews edition – subscribe for free
Since 1993, Eppendorf BioNews has been widely regarded as a highly popular source of information for researchers and scientific personnel. Visit www.eppendorf.com/bionews and subscribe to BioNews free of charge to receive your personal printed issue twice a year.