Founders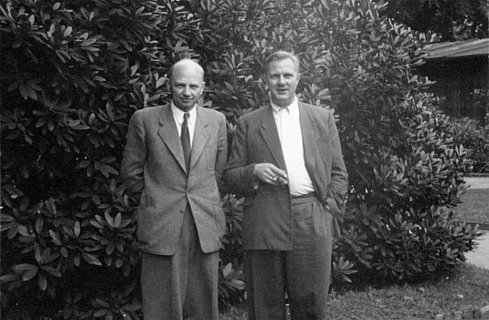 Hamburg, 1945. The Second World War is finally over. Two gentlemen in their mid-thirties pay a visit to Eppendorf University Hospital, where they introduce themselves and their twenty employees as physicists and engineers eager to do what the country needs most: assist in the reconstruction process and help improve people's living conditions.

Dr. Netheler and Dr. Hinz. Heinrich Netheler was born on a farm in northern Germany on May 27,1909. The oldest son, he was actually supposed to take over the farm, but he discovered his love of technology and studied engineering in Brunswick. In Berlin, the keen aviator obtained his doctorate with a thesis on ways of optimizing rod antennas in aircraft. Hans Hinz, by contrast, was a true native of Hamburg. Born in the city's Eimsbüttel district on August 19, 1909, he studied physics in his home town and obtained his doctorate with a thesis on elastic deformations in Seignette's salt. The two men met in 1939 at the "German Experimental Institute for Aviation." In 1943, they switched to the newly established "National High-Frequency Research Authority" in Travemünde.

After the end of war, Dr. Netheler and Dr. Hinz moved their measuring instruments and research documentation to the shed on the site of Eppendorf University Hospital and founded the "Dr. Netheler Work Group," the nucleus of today's global player, Eppendorf SE. At the doctors' request, they developed the "Stimulator" (a stimulation current device), the "Thermorapid" (the first electric fever thermometer), the Eppendorf photometer, and a number of other pioneering devices of modern medical technology.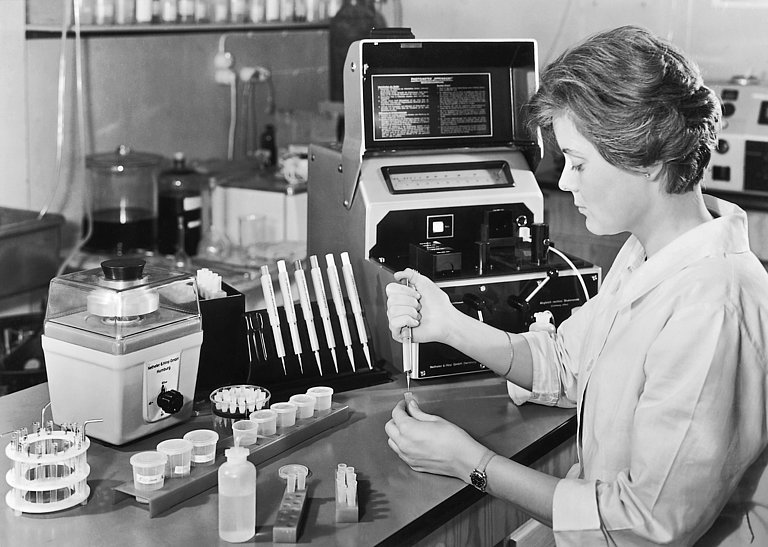 By 1954, the workshop had already become too small. The company, meanwhile renamed "Netheler & Hinz GmbH", moved to new premises outside the hospital grounds. Four years later, its workforce had grown to more than 100 employees. The foundation stone for today's extensive corporate headquarters in Barkhausenweg was laid in 1965. After a quarter century of setup work, the founders passed the reins on to younger hands at the start of 1971. At that time, the company already had 400 employees.