2022 Award Winner: Dr. Thi Hoang Duong Nguyen

Appointment at time of winning the Award:
Group Leader at the MRC Laboratory of Molecular Biology, Cambridge, UK
Thi Hoang Duong Nguyen, born 1987, receives the € 20.000,-- prize for her pioneering work on the structure and function of two RNA-protein complexes essential for all higher organisms: spliceosome and telomerase.
The Jury: "Her work provided fundamental insights into the structure and function of these complexes and will have a lasting impact on the understanding of RNA processing and genome stability."
Thi Hoang Duong Nguyen: "I feel humbled and honoured to receive the 2022 Eppendorf Award. I am very grateful to my laboratory, past and present colleagues, mentors, collaborators and family, without whom this would have not been possible. The award recognises our contribution to the elucidation of the molecular mechanisms of important processes through visualisation of the three-dimensional structures of the biological molecules involved. Our current research focuses on cellular pathways that maintain the essential chromosome caps to preserve genomic information. Failures in these pathways result in numerous human diseases. We hope that the insights gained from our work will facilitate therapeutic developments to treat these diseases."
The official prize ceremony took place on July 5, 2022 at the Advanced Training Centre of the EMBL in Heidelberg. The laudatio honoring Thi Hoang Duong Nguyen's achievements was held by Award Jury member Prof. Laura Machesky, The Beatson Institute for Cancer Research, Glasgow, UK.
Watch the recording of the Ceremony here.
Watch now
Podcast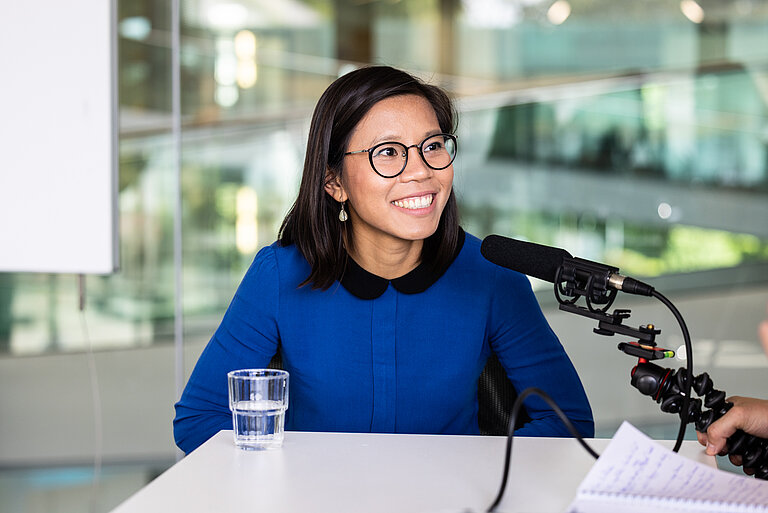 In this podcast, Dr. Thi Hoang Duong Nguyen, 2022 winner of the Eppendorf Award for Young European Investigators, speaks about her pioneering work on the structure and function of telomerase, and its vital role in everyday cell function and disease. She describes how revelations about its structure also kept her going through lockdown.
Listen now
Ceremony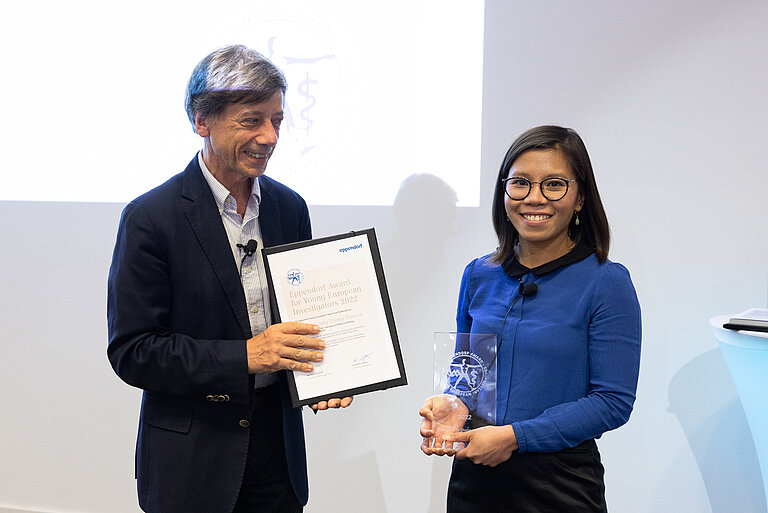 Watch the recording of the Ceremony.
Watch here