2013 Finalist Sophie Caron, Ph.D., Postdoctoral Fellow, Department of Neuroscience, Columbia University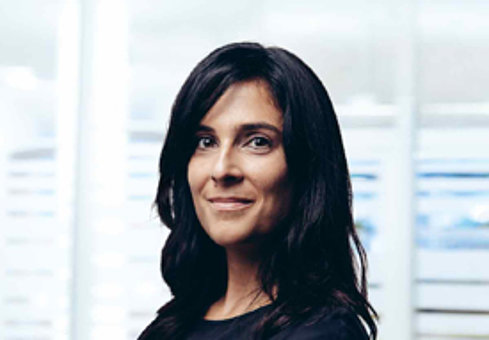 Sophie Caron is currently a postdoctoral fellow in the Department of Neuroscience at Columbia University. Dr. Caron grew up in St-Blaise-sur-Richelieu in Canada and earned a B.Sc in Biochemistry at the Université de Montréal. She moved to New York City to study the developmental mechanisms behind the diversification of sensory neurons in the laboratory of Alexander Schier at New York University and later Harvard. Having completed her Ph.D., Dr. Caron joined the laboratory of Richard Axel at Columbia University, where she studies how the information gathered through the senses is represented in higher brain centers, in particular those involved in memory.

Brains don't play dice – or do they?
To form memories, the brain must be able to represent the external world in all its complexity. How does it do that? Dr. Caron decided to approach this question using the numerically simple brain of the fruit fly Drosophila melanogaster. She mapped the input of hundreds of individual neurons of the mushroom body, the brain center where olfactory memories are stored in the fruit fly. She found that each of these neurons receives input that corresponds to a random set of olfactory receptor neurons. Together with her collaborators at Columbia University, she designed a mathematical model of the olfactory circuit revealing that this wiring strategy is advantageous for the formation of associative memories because it minimizes the similarity between different sensory representations. Dr. Caron is currently pursuing her work at Columbia University where she is now investigating how different sensory modalities converge in the mushroom body and ultimately participate the formation of memories.

For Dr. Caron's full essay, see Science Online at sciencemag.org.