2018 Winner Johannes Kohl, Ph.D. Harvard University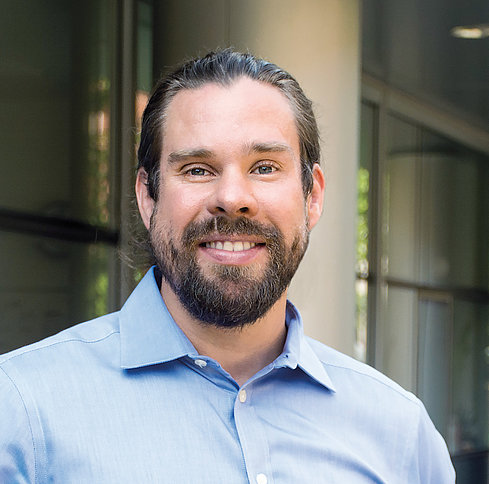 After studying Biochemistry, pre-clinical Medicine and Neurosciences in Germany, Johannes Kohl joined Greg Jefferis' group at the MRC Laboratory of Molecular Biology in Cambridge, UK for his Ph.D. There, he worked on sexually dimorphic pheromone processing in Drosophila, identifying a circuit switch in higher olfactory neurons which reroutes pheromone signals between males and females. He then moved to Catherine Dulac's laboratory at Harvard University as a postdoctoral fellow. His work in the Dulac group has focused on deconstructing the circuits underlying parental behavior in mice. He identified by which circuit mechanisms a group of neurons in an evolutionarily conserved part of the brain coordinates the motor, motivational, hormonal and social aspects of parenting. Johannes Kohl has been continuing this work in Tiago Branco's group at the Sainsbury Wellcome Centre for Neural Circuits and Behaviour in London, UK. In 2019, he will start his own group at The Francis Crick Institute in London, investigating how physiological states affect information processing in neural circuits.

Functional Circuit Architecture Underlying Parental Behavior
Parental behavior is essential for the survival and wellbeing of mammalian offspring, but the underlying neural mechanisms are incompletely understood. Johannes Kohl, under the mentorship of Catherine Dulac, showed that a genetically defined population of neurons deep in the brain coordinates the motor, motivational, hormonal and social aspects of parenting. His work showed that these neurons form a hub in a brain-wide circuit and that they form pools – defined by their projections – each of which controls discrete aspects of parenting. This work might provide a blueprint for how other types of social behaviors are controlled by the brain. By understanding how internal and environmental factors interact with such circuits, Johannes Kohl hopes to eventually open new avenues for treatment of common mental illnesses.

For Johannes Kohl's full essay, see Science online at sciencemag.org.
2018 Finalists
Talia Lerner, Ph.D.
Tomasz Nowakowski, Ph.D.