The Catalog Season 2021 Kicks Off with Innovations!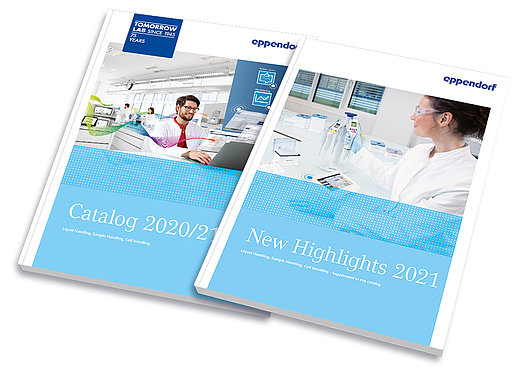 This year, we are happy to present to you our Innovations Catalog2021.
This catalog will inform you about the latest products within the Eppendorf portfolio, and it will complement your existing catalog 2020/21, which continues to be valid.
Don't hesitate – download the new catalog now.
You don't have the main catalog 2020/21 on hand? No problem – it will continue to be available to you in the download-center.
You can comfortably download PDF versions of the current main catalog as well as the new catalog-extension here:
www.eppendorf.com/catalog
A further option – download our Eppendorf app:
https://www.eppendorf.com/app
If you have questions, requests or ideas about our catalog, simply write an email to: katalog@eppendorf.de.
We look forward to your feedback.