Off the Bench 01/2018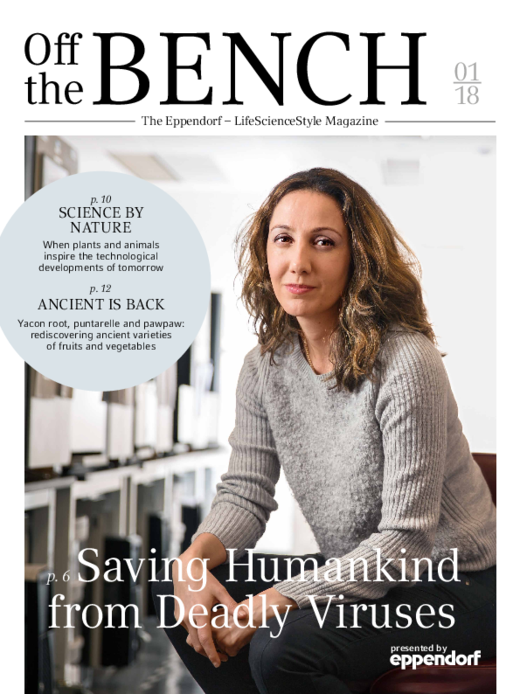 The cover story is about Pardis Sabeti, a highly decorated evolutionary geneticist. Pardis has dedicated her professional life to the goal of ridding the world of deadly epidemics caused by viruses such as Lassa and Ebola. Pardis is cool: She still finds the time to perform with her rock band on the stages of Boston!

Off the Bench can be ordered free of charge via magazine@eppendorf.com, or you may subscribe online at News & Media.