Off the Bench 01/2018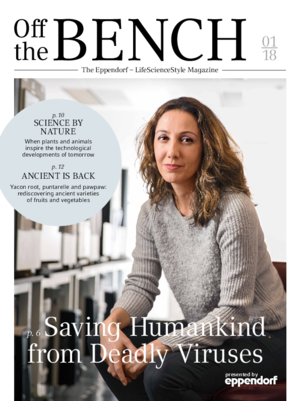 Madeline Lancaster developed a method for growing four-millimeter mini brains from cell cultures. The researcher and her team are passionately pursuing the question of what sets us as humans apart from other living beings. Have a look in the interview!

Off the Bench can be ordered free of charge via magazine@eppendorf.com, or you may subscribe online at News & Media.