Relaunch of the Eppendorf app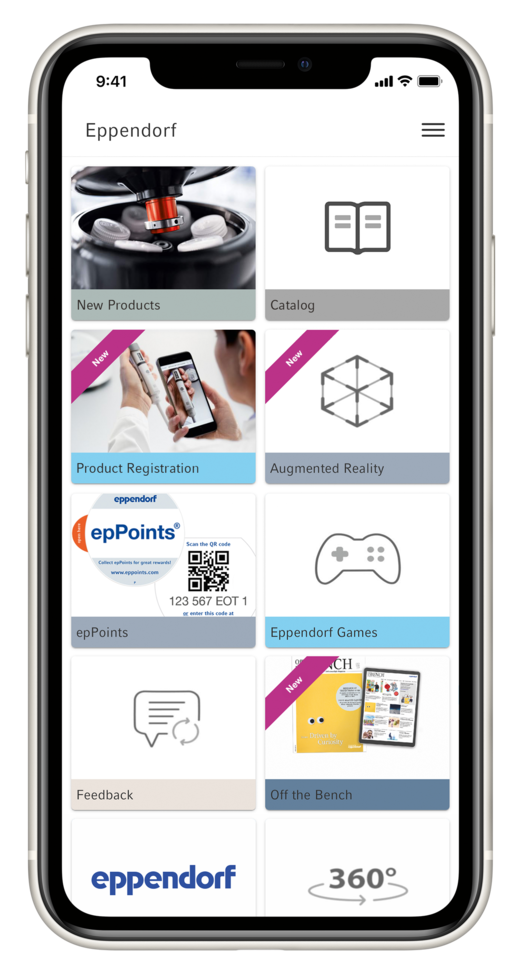 Place and discover Eppendorf products in their virtual surroundings in Augmented Reality (AR, now natively integrated. This initially only applies to newer Apple products, also refer to any notices in the Apple App Store. Currently not available for Android devices). Seize the opportunity to discover an Eppendorf product to scale from all sides.

Haven't you always wanted to lift the lid of a centrifuge and try out some other configuration options, by positioning a rotor, for example? Do you want to check out the inner workings of the CellXpert?

We will continue to expand these possibilities and the range of available products in the coming weeks and months.

You can also register your products via the app, manage your epPoints, receive additional product information, or read our magazines.

And if you have any suggestions on further improvements to the app, you can let us know via the app's feedback function.