BioNews No. 47: Bioprocess Control Made Easy: The New BioFlo® 120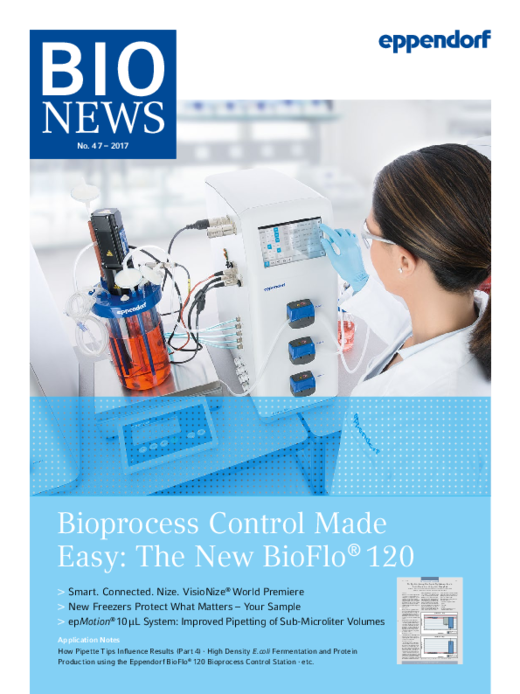 As one of the leading bioprocess suppliers, we know: Nothing is as constant as change in a bioprocess laboratory! New experimental set-ups are developed, other production organisms are tested, and new personnel must be trained. With the new bioprocess controller BioFlo® 120, we provide you with a user-friendly, flexible system, with which you will conquer these challenges effortlessly.
Enjoy reading this and more articles as well as product news and detailed Application Notes in the new edition of Eppendorf BioNews!

Never miss a BioNews edition!
Since 1993, Eppendorf BioNews has been widely regarded as a highly popular source of information for researchers and scientific personnel. Browse the latest edition online at www.eppendorf.com/bionews, or subscribe to BioNews free of charge in order to receive your personal printed issue fresh off the press twice a year!

Learn more!