BioNews Nr. 52: Eppendorf Conical Tubes 25 mL: The Next Level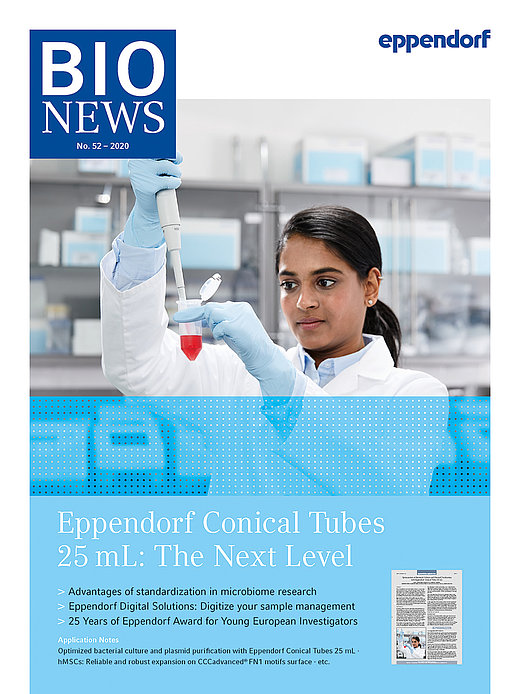 Specifically for sample volumes larger than 15 mL, but significantly smaller than 50 mL, Eppendorf
has developed a conical tube in the 25 mL format. It closes the gap between the conventional
conical tubes with volumes of 15 mL and 50 mL, respectively. This innovative sample tube is available with either screw cap or the patented SnapTec® cap. A complete system of lab accessories allows the use of the 25 mL tube throughout the different steps along the laboratory workflow.
Never miss a BioNews edition!
Since 1993, Eppendorf BioNews has been widely regarded as a highly popular source of information for researchers and scientific personnel. Visit http://www.eppendorf.com/bionews to browse or download the latest edition or to subscribe to BioNews free of charge to receive your personal printed issue fresh off the press twice a year!