Eppendorf Group-wide Statement on COVID-19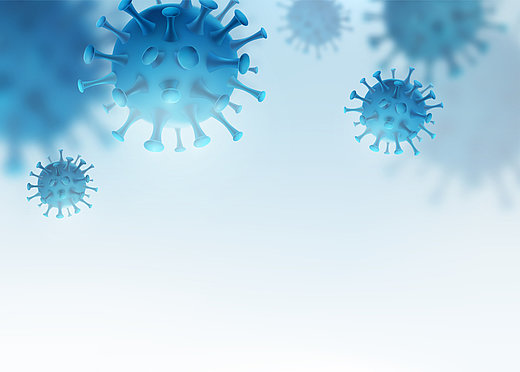 For 75 years it has been Eppendorf's mission to support its customers in their work as a reliable partner. The current challenges posed by the corona virus are therefore both a mission and a motivation for Eppendorf to provide you with the best possible support even in this extraordinary and difficult situation.
To this end, we have implemented a comprehensive package of measures to ensure Eppendorf's global production and delivery capability continues to be maintained. Its consistent and rapid implementation has made it possible for us to deliver all our customers' orders on time and as required.
To ensure that this continues to be the case, a task force at the company headquarters in Hamburg is in close daily contact with the worldwide branches and production sites of the Eppendorf Group. We attach particular importance to the safety and protection of our employees. They are the key to ensuring Eppendorf's production and delivery capability.
We therefore took very early and prudent measures to ensure the health of our globally active employees. They range from comprehensive protection and hygiene instructions, travel restrictions and access bans for returnees from risk areas to home office work options to minimize the risk of infection. In addition, Eppendorf offers its employees very comprehensive and transparent communication on current developments and measures, updated daily.
The task force monitors and evaluates the development of the corona pandemic at all Eppendorf sites several times a day and checks compliance with the measures taken. These are the basis for ensuring our business continuity and focus on the core areas for our production and supply capability: the supply chain, production, logistics and customer service.
All necessary steps have been successfully implemented and will keep Eppendorf on course for you during this extraordinary time:
Our production and logistics locations are operational worldwide.
Eppendorf's production can currently operate at full capacity.
The supply of components and assemblies from Asia and in particular from China is currently largely assured for all locations of the Eppendorf Group worldwide.
The service is available for our customers with a maximum of flexibility to meet the respective on-site situation.
The comprehensive package of measures includes, for example, the introduction of 2-shift systems at all production sites of the Eppendorf Group, which enables us to actively minimize risks. The employees of the two shifts are strictly separated from each other, so that the production process can continue even in case of infection. In order to ensure the availability of materials, supply chains are constantly monitored using a tight process and the ability of our suppliers to deliver is evaluated. Further security measures concern the Eppendorf warehouses. As before, they are still being stocked very specifically with sufficient products. In addition to a significantly increased disinfection and cleaning of user interfaces in logistics, a 2-shift system was also introduced in the warehouses to reduce possible infection risks.
For the best possible support of our customers, we have also made adjustments to our service, on site, in our workshops and in our calibration laboratories, in order to respond to our customers' requests with all necessary safety measures. Depending on the country-specific situation, the service staff acts either by telephone or still personally on site. Eppendorf responds with a high degree of flexibility to the sometimes very different wishes of its customers – together with the customer, the concrete procedure is coordinated depending on the situation.
If you have any questions regarding Eppendorf's handling of the spread of the COVID-19 virus, please feel free to contact us. We look forward to your feedback.