The new Eppendorf Tube and Cuvette Racks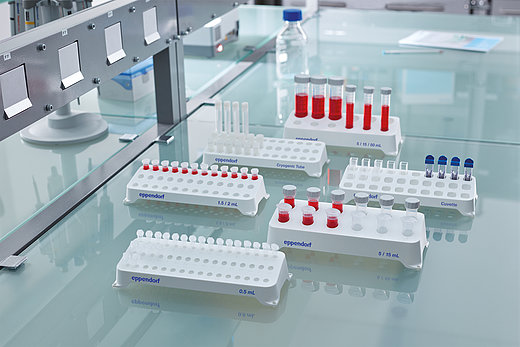 Hamburg, July 2017

This new product line combines optimized functionality and high robustness with an attractive design. The Eppendorf Tube and Cuvette Racks ensure user-friendly and efficient handling of clearly arranged samples. Their wavelike design supports clear visibility and allocation of vessels even when they are placed in different rows. All racks are stackable to save lab space when not in use. Six different formats offer the optimal solution and perfect fit for all tubes and cuvettes commonly used in laboratories.

Please visit www.eppendorf.com/tube-racks for more information.