Off the Bench - An afternoon with Oscar Fernandez-Capetillo: can cellular stress heal cancer?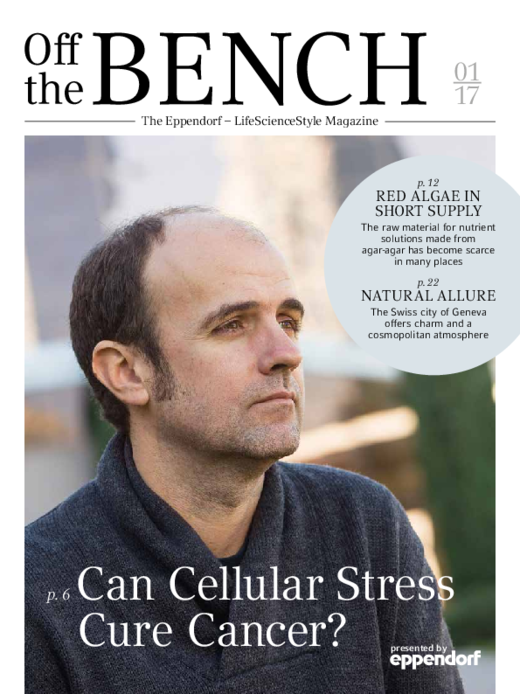 Hamburg, April 27, 2017

The second issue of Off the Bench, the LifeScienceStyle Magazine by Eppendorf, is here. Our new title story features the Spanish biochemist Oscar Fernandez-Capetillo, who researches the connection between DNA damage, replicative cellular stress and the development of cancer at the National Cancer Research Center (CNIO) in Madrid. Further topics in this issue include a critical look at the genome editing process CRISPR as well as the global extinction of red algae species, the source of the gelling agent agar-agar. This issue's travel destination is the Swiss metropolis of Geneva, host to this year's trade fair ESHRE of the Europe­an Society of Human Reproduction and Embryology, held in early July. Lastly, with the kind permission of the journal Science, author Jeffrey J. McDonnell explains what authors of scientific publications may learn from Hollywood directors.

"After the many positive responses to our inaugural issue, we are very pleased to once again offer our readers valuable insights for their daily work routine with this new issue", states Thomas Bachmann, President & CEO of the Eppendorf SE.

Off the Bench can be ordered free of charge via magazine@eppendorf.com, or you may subscribe online here.

All magazine content is also available online at www.eppendorf.com/OTB.