Take Full Advantage of Versatility: Eppendorf SmartExtender now available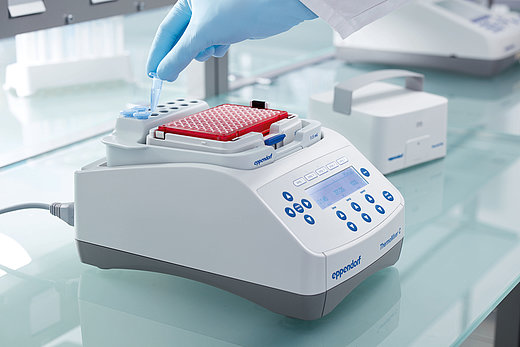 Hamburg, September 2018
The Eppendorf ThermoMixer® series is an established global standard for heating, cooling, and mixing of samples in the lab. All common vessels can be handled by specialized SmartBlocks on top of the mixer.
The new Eppendorf SmartExtender offers a comfortable incubation tool which can easily be used as an add-on to existing mixers and related SmartBlocks in the lab.
Up to 12x 1.5 mL vessels can be incubated in parallel whereas the temperature control for heating is independent from the SmartBlock in-use. Especially when performing a multi-step workflow like enzymatic reactions or needing a standard incubation temperature of e.g. 37°C in parallel to individual workflows, a second temperature within the same instrument saves time.
By taking advantage of the ThermoTop power support connectors, every existing Eppendorf ThermoMixer C, Fx, or ThermoStat C can be used with the SmartExtender.
For more information, please visit: www.eppendorf.com/thermomixer
Download the Eppendorf Press Release