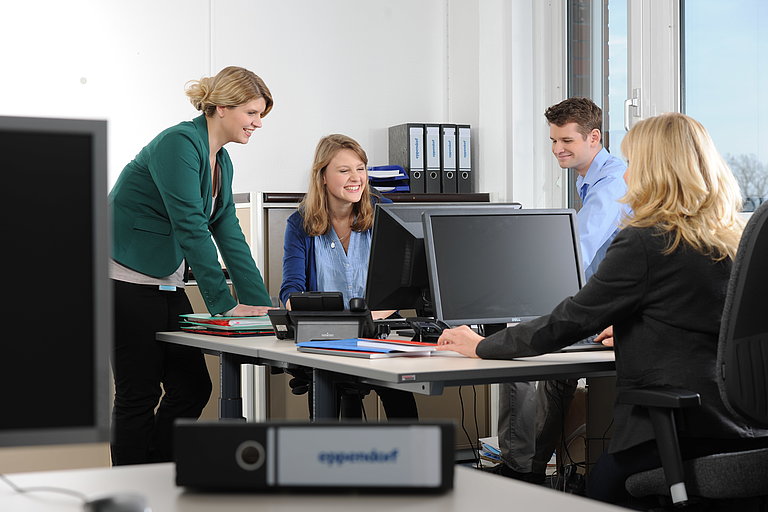 Barbara G., student doing a 2-week internship at the Eppendorf SE.
What did you work on during your internship and what did you enjoy most?

I didn't just work on a bunch of unrelated things, I got to know Eppendorf and its workings from beginning to end. I liked that the most. For example, I got to work in production assembling photometers, then in sales. I was able to see how orders are placed and processed and even got to help in determining prices. If I had to pick a favourite, it would have to be the photoshoot in human resources for the new homepage. I really got an up-close view of all that goes into a large project there.

How would you rate the supervision and mentoring you received at Eppendorf?

There was always someone there for me, I never felt I was just standing around. To start with, the supervisor showed me around the operation and introduced me to everyone. A trainee picked me up from reception every morning and took me to a new department I could get to know. A supervisor was always there waiting to show me the department's various processes and responsibilities. I then spent my lunch break with the other trainees. I always felt like I was in good hands there, like I'm really a part of the team.

What have you learned so far in your internship and what experiences have characterized your stay so far the most?

I got to see the whole show at Eppendorf; how a company this size works, who does what and how it all fits together. I used to think office work was kind of boring, but it's not - it's actually quite fascinating to see its inner workings!