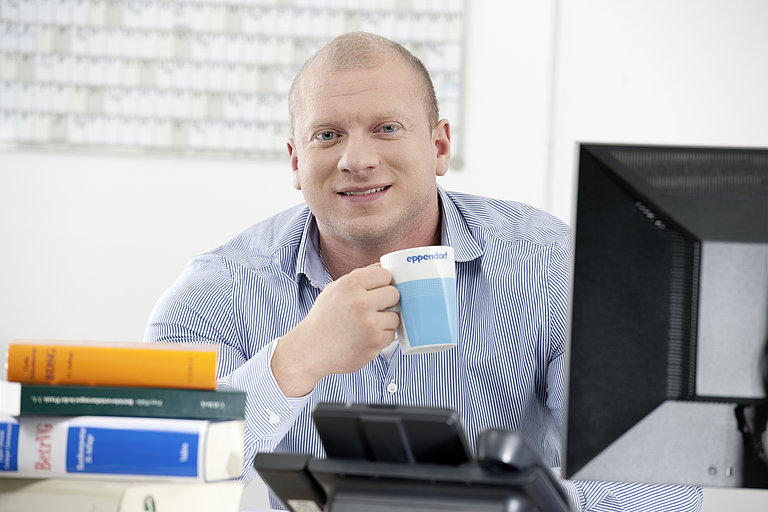 Kevin K., industrial management trainee in the Eppendorf SE.
Why did you decide to go to Eppendorf?

I had already been offered trainee positions at three different companies, but after the two initial interviews at Eppendorf, I knew I wanted to go there. They made a very positive impression on me. Eppendorf is an innovative mid-size company with truly well-rounded training programs. I even moved to Hamburg to work there.

Tell us about your training at Eppendorf!

Enormously diverse. Here, I can experience every facet of the work they do here, from procurement to accounting, from sales to human resources. That way, I can see how almost every internal process works and get to know most of our employees in Germany. That keeps it all interesting and new. It also gives me the opportunity to learn more and take on tasks in a variety of fields.

Do your plans for the future include staying in Eppendorf?

I would love to stay in Eppendorf. There are so many opportunities and directions to grow here. A work-study arrangement would be something I'd want to do, a promising prospect at a company like Eppendorf.